Improving Team Culture Maintain A Positive Attitude
It's important to note that team culture is only as good as your weakest team member.  A football team will not win the game is the quarterback refuses to play.  I speak to chiropractic offices all the time and the staff thinks it's the doctor's fault and the doctor thinks it's the staff's fault.  You control you.  Effective teams do not point fingers at others.  Effective teams focus on what they can control.  You control your attitude, you control how you respond, you control you.  Maintaining a positive attitude is the key to team culture and ultimately a successful practice.  Here are ten ways to maintain a positive attitude.
#1 Squash Negativity
You must choose to see the good and control your attitude.  You choose how you will react to your environment.  If you choose to see the positive the other nine be much easier.
#2 Control Stress

Any busy chiropractic office is going to have stress each day.  Just the nature of the practice means you will have about twenty moving parts at any given time.  You must control how you process and deal with stress.  Make a list, prioritize, ask for help, problem solve.
#3 Respect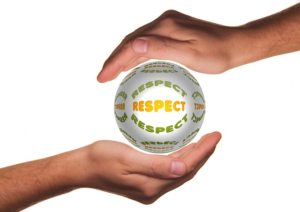 Give respect get respect.  This is often a top-down strategy to good leadership however it works both ways.  The entire team culture will grow when you respect each other.  This also means no gossip.  Listen to the adage if you don't have anything nice to say don't say anything but I would challenge you that if you don't have something nice to say try harder to find something nice.
#4 Do Not Mix Work and Personal Life
Everyone has baggage at home and sometimes it's stressful, but we must leave personal lives at the door.   One coach once said she had a sign on the back-door and each staff member hit it as a reset button on the way in the office.  There may be some days you hit it again mid-day. Also having a rest phrase such "today's schedule is just bananas" can let a staff member know that they need a reset.
#5 Start with Positivity
Start the day with a team huddle and include a positive quote.  Decorate your workspace and keep it clutter free.  Listen to upbeat music.  Laugh.
#6 Smile

Learn to smile even when you are not happy. "Fake it till you make it." When you answer that question for the 50th time that day remember it's the first time that the patient has asked you. A smile shows confidence and positivity
#7 Convert Problems into Opportunities
Turn problems into an opportunity to grow.  Small issues should be quick to fix do not let things fester.  Be quick to apologize. Beware you do not become the chronic complainer.  Be patient changes may not happen overnight but be solution oriented.
#8 Gratitude
It is said that the best attitude is gratitude.  Focus on what went right today.  Discuss team success in team meetings.  Play the game "I caught someone doing something right."
#9 Choose to Be Positive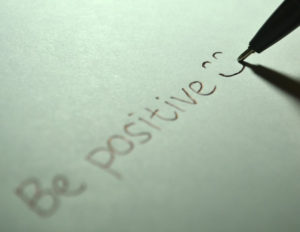 Your attitude is a choice.  Are you proactive or reactive?  Does your attitude depend on what happens and who you talk to?  Or are you choosing to be in a good mood?  Can your positivity change someone else in the office?  Best way to help someone having a bad day is to give them a reason their day is good.
#10 Rewards
Having a reward system in place will help keep you motivated. Personally, when I get something accomplished at work I create my own rewards like tacos for lunch.
If all staff members are doing their best to be positive, the entire team culture will be positive.   Focus on what you can control.  Focus on you.