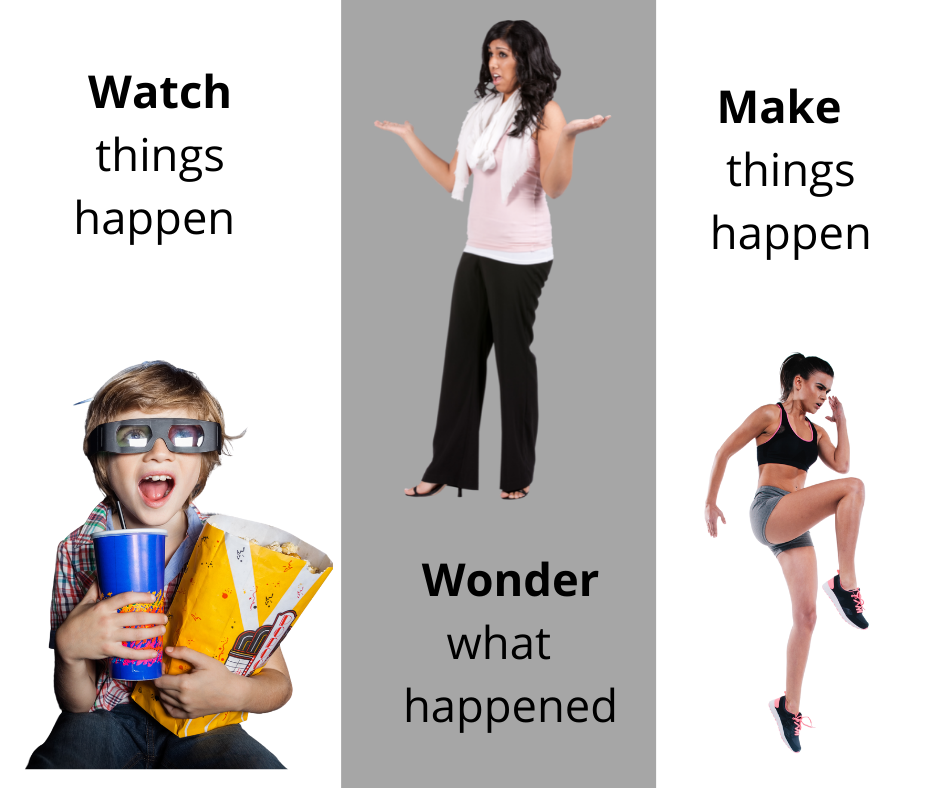 What type of person are you?
There is a popular motivational audio clip. He says… " There are three types of people in the world. Those who watch things happen. Those who wonder what happened, and those who make things happen."
When I first heard this, I had to giggle a little because I could picture someone standing there just watching. And then I could picture someone standing there looking around clueless. And then picture someone in action.
What type of person are you? What type of person do you want to be moving forward?
In a world where COVID has been making things happen, I often feel like I am watching things happen or even wondering what happened. It is taking an active effort on my part to be able to make things happen in a proactive manner and not just react to the events that are happening.
I hate this phrase "new normal" but what has changed and become normal for you since COVID?  As we move into yet another COVID year how will you make things happen? How do you get control back if you do find yourself wondering or watching what is happening? I think it starts with being aware. Making goals and a plan. Revaluating those goals. Getting out! Meet with friends. Have lunch. Have accountability partners. The thing that I think may be the hardest of COVID is the feeling of isolation. We do not have the social aspect that we had in the past. Some of it is social distancing. Some are that events are just not happening. And for some of you, you find yourself with so much less time.
This month I urge you to MAKE things happen for a positive result in your personal, business, AND family life.